We aim to develop a tech hub for kids nationwide because every child deserves a chance to develop their tech skills and become a tech savvy. The kid's tech hub is not only to develop tech skills but helps to build and strengthen their thinking and problem-solving skills. Hence the idea of SGW Kids' Tech Hub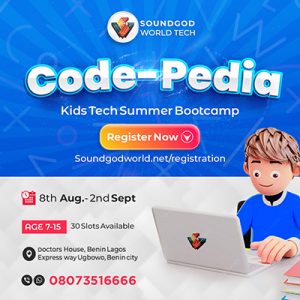 SOFT-PEDIA and CODE-PEDIA SUMMER BOOTCAMP
SOFT-PEDIA covers all basic computer appreciation and Microsoft office. The kids are exposed to Microsoft office suite and how to apply them in various studies. During the training we would cover detailed use on Word, Excel and PowerPoint.
CODE-PEDIA covers basic computer programing concepts and coding which is an integral part of software solutions. Kids will learn how to write simple programs using a high-level programing language called PYTHON.
Kids would also learn general computer appreciation such as software installation, simple troubleshooting, windows OS tips and tricks, document printing and lots more.
---
KIDS EVALUATION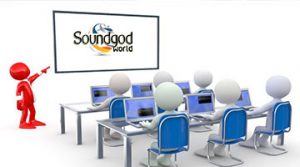 At the end of Each section, kids are given practical assignments as well as some quiz questions. Certificate of participation would be presented to every kid at the end of the program.
We also intend to have an exhibition where every child who participated in any of the programs would carry out a tech project for exhibition based on what they have learnt supervised by SGW -Tech tutors. This exhibition will be done in attendance of their parents /guardians.
Kids Requirement
Good understanding of English language
Personal computer,
Internet data for online users
Zoom account for online users
Participation fee (each program is NGN15,000) discounts will be given to parent who want to register more one child for the bootcamp.
The discounts are shown on the registration form.
What we provide for each participant:
Training material, course content work book
Free program installation and activation
We provide the kids with sample codes or templates for learning and customization
Each participant gets a customized T-shirt which should be used on the day of exhibition (Based on a stipulated fee which will be sent to parents towards the end of program)
REGISTRATION
Payment can be done manually and by card payment
VISIT:
https://soundgodworld.net/registration/
For Manual Registration visit our office to pick up the registration form. With receipt of Payment made to the following details, or fill the online manual form and upload
---